This is NURLU® group. Nurlu is the trademark of Azar Sanat Plast Ltd. We are professionally developing and manufacturing thermoplastics extrusion products, both for building and industrial applications. As the first and the only professional manufacturer of thermal insulation strips in Iran, and taking the advantages of the experiences of our globally well-known mate company (Nurlu Makina Turkey) we founded our company in 2015 Inside our 8,000 m2 of covered facilities, we have installed 6 polyamide extrusion lines, with an extrusion capacity of 150,000 meters a day, capable of supplying a main part of needs of domestic market.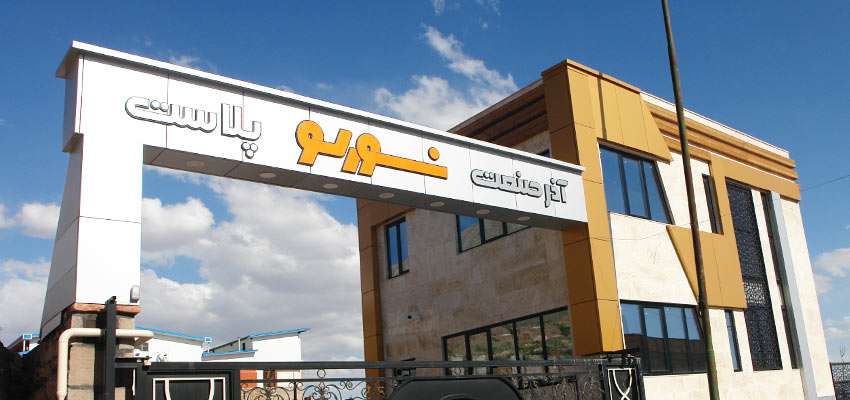 As our main product , we specially work on developing and manufacturing fiber glass reinforced Thermal Insulation Polyamide Profiles with Cutting-Edge High Precision Plastic Extrusion techniques. We offer an endless range of standard and tailor-made extruded plastic profiles from Virgin Polyamide 66, (PA66 or Nylon 66) and other materials for aluminum windows, doors, facades, curtain wall systems. In the first phase pf development, in 2018 ,by adding hard PVC extrusion lines and related dies and technology and equipment of manufacturing its compound, we started to invest and develop high performance rigid PVC profiles .The main aim market was still construction, and devotedly facade industry.
Gradually, with the increasing need inside Iran, and the development of the market for the export of products, increasing production capacity of Polyamide thermal barrier strips and hard PVC strips , and also development of production range to industrial applications, solar panels, automotive sunroof slide rails, conveyor guide rails, automation, and various engineering applications, included in our work plan. At the time, Nurlu polyamide production department with an approximate daily capacity of 200,000 meters length and rigid PVC production department with an approximate daily capacity of 100,000 meters length is being produced. In each of its divisions, NURLU adopts absolute precision in design, trying to meet the actual market demands in quality and innovation requirements. We have been devoting continuously to plastic and aluminum industry with assurance of the best quality, customer satisfaction, and permanent consulting service in order to meet all it's client's needs.Consequently, we retain not only the best facilities which adapt and adhere to the different production lines, but a specialized technical team whose vast experience has firmly positioned them as one of leaders in this sector.